As someone who prefers to treat her family with natural remedies whenever possible, I am always on the lookout for new products that work well. So when I received the
Tension Tamer
from
Beeyoutiful
I was very curious what we would experience.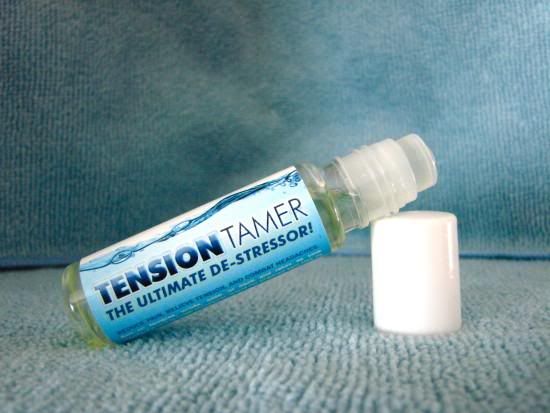 The first thing we noticed was that it has a very strong smell. Fortunately, it is one that we really like. It seems to be mainly the wintergreen essential oil that we smell but the peppermint might be blending in with it as well. Whatever the scent, it sure does open the nostrils. I'm sure the eucalyptus essential oil plays a part in the smell but it isn't distinguishable.
The second thing that we noticed was that a little goes a long way. The bottle seems small but it takes very little to have an effect. If you use too much, your skin gets really warm.
Sometimes it can be very difficult to know if a product is really working or if is just a coincidence. And that is kind of where I am with the Tension Tamer. We have been using it for about a month now and it seems to make a difference. I tend to get a very tight neck and shoulders which at times threatens to turn into a headache. It seems that the Tension Tamer has helped relax me some. We have also used it on sore muscles with success. Fortunately, we have not had the opportunity to try it on clogged sinuses although I am guessing that it would at least be a help based on the effect just the smell has.
So Tension Tamer is not a product I am discounting. We will continue to use it and see if we can confirm our preliminary findings.
Beeyoutiful carries an array of different products. You can read
here
what other Crew members experienced with them.
Disclosure:This product was provided to our family for free as members of the 2009-2010 Old Schoolhouse Magazine Homeschool Crew. No further compensation was received. Reviews and opinions expressed in this blog are my own.
01/25/2011 Update - The Beeyoutiful Tension Tamer is a product I continue to carry in my purse. If I feel my neck tightening up I apply a little of the oil to my neck and shoulder and the discomfort quickly subsides.