I love to research things, especially nutritional topics, and my latest project has been digestion. So for part of my research I did an experiment with two brands of food enzymes that I had in my cupboard.
I took 1/2 cup of cooked oatmeal in 3 bowls. The first bowl didn't get anything added. To bowl #2 I added the contents of one capsule of Rainbow Light's Advanced Enzyme System. To bowl #3 I added the contents of two capsules of Nature's Sunshine Food Enzymes.
As soon as I stirred the Rainbow Light capsule contents into bowl #2, the oatmeal instantly became liquefied and broken apart. (You can see the difference between the two bowls.)
After about 30 minutes, the oatmeal in bowl #3 with the Nature's Sunshine capsule contents had softened but was still quite a bit more solid than bowl #2.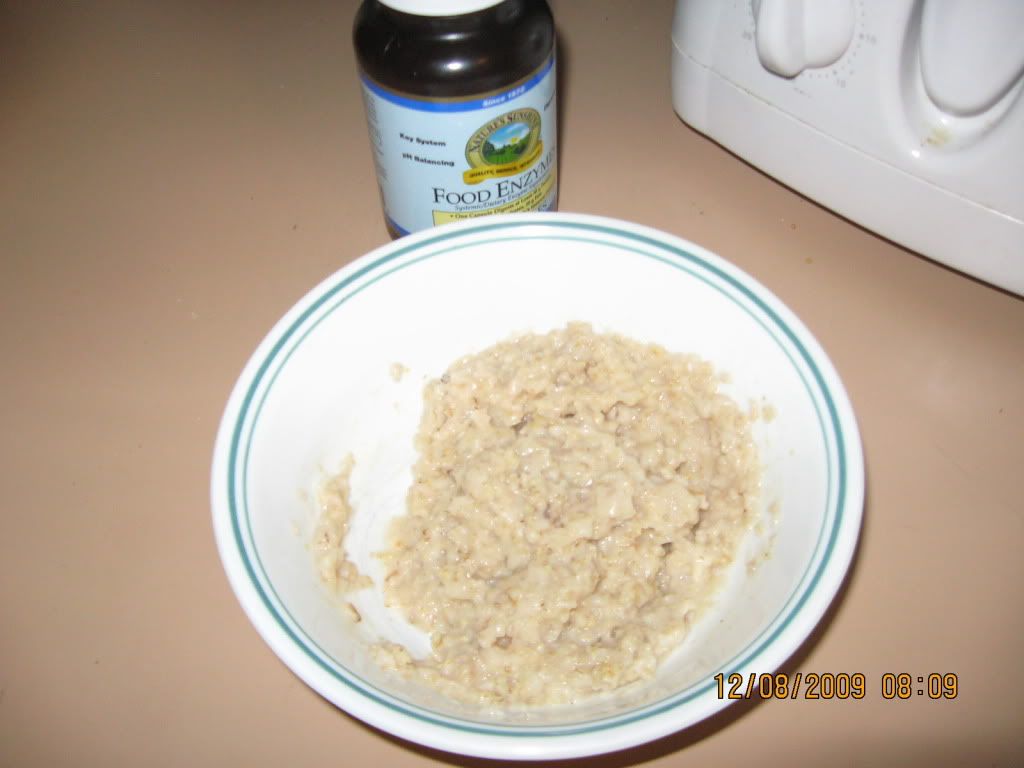 Here are the three bowls after sitting on the counter all day. Bowl #2 is definitely the most "digested". Bowl #3 is still about twice as thick as bowl #2. However, bowl #2 is much softer than bowl #1 with no enzymes.
Oh, and I learned how to turn on the date/time stamp on our camera in the middle of my experiment.